The project aims to contribute to the establishment of sustained constructive dialogue processes between stakeholders across Western Libya, contributing to an improvement of governance and infrastructure management, with a focus on water supply.
The project seeks to establish a network of stakeholders from across the two Western Libyan provinces which is able to engage constructively with other stakeholders including on the level of officials in Tripoli. In this way, issues related to water infrastructure management and equitable distribution of resources will be addressed.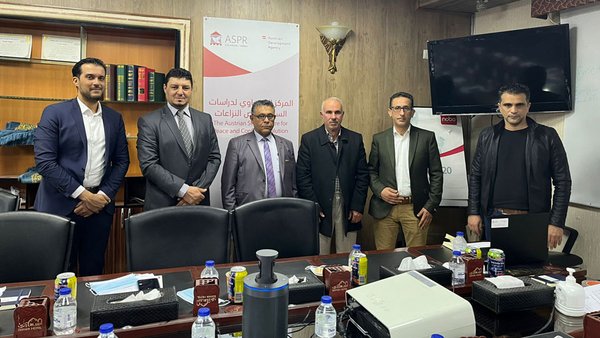 Adnan Baayo (former ACP Project Manager), Alsadik Swalem (Academic Staff at Misurata University), Ali Alnadori (Member of Misurata City Municipality), Eng. Nori Alrmali (Public Water Institute Misurata), Abdulathem Mietig (Geography Department at Libyan Institute for Investment) & Ahmed Issa (Administration Institute)
Recommendations for solutions regarding water infrastructure and resource distribution in Western Libya will be shared with relevant national and international stakeholders.
Programme Assistant - Yerivan Pruscha
E-Mail: pruscha(at)aspr.ac.at
Phone: +43 1 79 69 959
Margaretenstraße 166
A-1050 Wien